Mar
9
Thu
Beyond Boxes – Black, Mystery and Magic – Understand and Use the Theory of Change for Your Programs

@ Centre for Social Innovation - Regent Park
Mar 9 @ 8:30 am – Mar 10 @ 4:30 pm
Course Description
Theory of Change describes the theory (or set of assumptions) that explain the steps that lead to the long-term goal of interest and the connections between program activities and outcomes.
This advanced two-day workshop will describe concepts related to theory of change, and apply the concepts discussed to enable participants to develop program theory including theory of change and action.
The concept of contribution analysis will be described in day two, and applied to the theory of change example. Participants will be engaged throughout the two-day workshop in interactive activities for an active learning experience.
Course Objectives
At the end of the workshop, participants will be able to:
Describe and explain what a program theory is, and how this relates to theory of change and theory of action
Describe how theories of change go beyond logic models
Describe how theories of change can contribute to a contribution analysis
Apply the theoretical concepts shared to develop a program theory for a relevant program including a theory of change and theory of action
Presenter Bios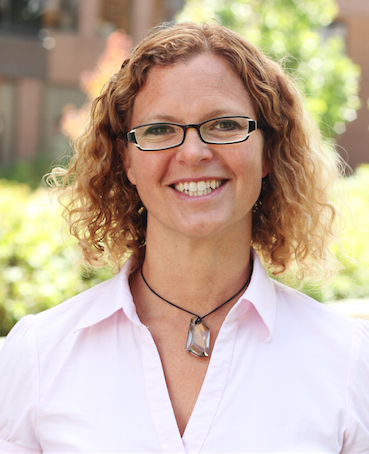 Dr. Jennifer Yessis is a Scientist at the Propel Centre for Population Health Impact and has a Credentialed Evaluator designation of the Canadian Evaluation Society. Jennifer is focused in two main thematic research areas in youth health: intervention research and evaluation research.
Prior to coming to Propel, Jennifer had 10 years of experience in program evaluation and applied health research having been a senior scientist at National Research Corporation responsible for designing evaluations, and developing measurement tools with key organizational partners including universities, hospitals and public health. Her work included training and facilitating individuals and organizations in developing their evaluation competencies and building organizational capacity to conduct evaluations. Jennifer's experience in conducting evaluations with policy and practice leaders including evaluation of the Spark Together for Healthy Kids grants program will be an asset as she leads
implementation of this evaluation with staff and student support.
To support the professional development Essential Skills Series for adult learners, Jennifer has taught several components of the Canadian Evaluation Society full day workshop called the Essential Skills Series. She also taught the Health Communication Unit's evaluation workshop for public health professionals. Most recently she served as a faculty member of University of Waterloo's collaborative learning institute.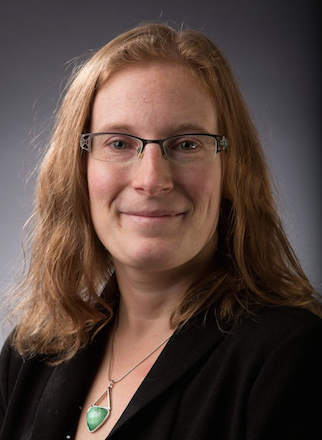 Dr. Kelly Skinner is an Assistant Professor in the School of Public Health and Health Systems at the University of Waterloo where she teaches in the new Master of Health Evaluation program. Kelly's research and evaluation interests focus on the health and wellbeing of First Nations populations and northern communities in the areas of chronic disease prevention, evaluation of health programs, youth health, and community capacity development. Within these areas Kelly has primarily concentrated on physical activity, nutrition and food security issues.
Kelly also has a keen interest in the evaluation of knowledge exchange outcomes and in 2005 Kelly received an honourable mention in the Canadian Evaluation Society student paper content for her paper Developing a Tool to Measure Knowledge Exchange Outcomes which was then published in the Canadian Journal of Program Evaluation. She also participated several times on teams in the CES Case Competition and was on a winning team in 2005 and a finalist team in 2013. Kelly has taught adult learners in the Master of Public Health program at Lakehead University (Social Marketing; Qualitative Methods) and is currently teaching a course at the University of Waterloo to adult Master of Health Evaluation students called Theory and Applications in Program Evaluation.
Register by February 10 to receive a 10% EARLY BIRD ticket price!
Save
Mar
20
Mon
Essential Skills Series – March 2017

@ Ryerson University, Oakham Lounge
Mar 20 @ 8:30 am – Mar 23 @ 4:30 pm
Essential Skills Series
This 4-day course was developed by the Canadian Evaluation Society to provide participants with a basic understanding of the main models and practices associated with the profession of evaluation. Prior knowledge of evaluation and of social science research methods is not required. There are no examinations associated with the course, nor is there any homework. Participation in all 15 course modules entitles you to a Certificate of Completion from the Canadian Evaluation Society.
Participants will gain basic levels of knowledge, skill and appreciation with respect to the essential elements of evaluation, equipping them to enter and participate in the evaluation field and develop as evaluation professionals.
Course Competencies
Participants will be able to describe in basic terms:
• the uses and benefits of evaluation (1)
• common settings in which evaluation takes place (1)
• where evaluations and performance monitoring fit in the program cycle (1)
• underlying theories related to evaluation, and their implications (1)
• the historical and technical context in which evaluation takes place (1)
• the range of terminology used in evaluation (1)
• causes of, and responses to, resistance (4)
• potential misuses of evaluation (4)
• cultural considerations in conducting evaluations (4)
• ethical considerations with respect to evaluation (6)
• evaluation standards (6)
• evaluation as a profession (9)
• the role of CES, including the CE system (9)
• special applications of evaluation (15)
• the relevance of, and processes associated with:
o identifying evaluation objectives (2)
o identifying and engaging evaluation clients and stakeholders, and establishing roles (2)
o develop a program profile (3)
o creating evaluation questions (5) and indicators (7)
o common data collection methods (8, 10)
o creating an appropriate and valid evaluation design, including the selection of data collection methods (11)
o collecting data, including performance monitoring (12)
o data management (12)
o assessing data quality (12)
o data analysis, including cost effectiveness analysis (12)
o determining evaluation scale and budget (13)
o project management (13)
o synthesis of evidence leading to the development of conclusions and recommendations (14)
o evaluation reporting and dissemination (14)
Participants will also gain elementary experience in:
• creating logic models (3)
• developing indicators (7)
• question construction (5)
• creating an evaluation matrix (11)
• writing findings statements (12)
• creating a reporting plan (14)
About the Facilitator
John Allen has worked in the area of Program Evaluation, Performance Measurement and Strategic Planning for more than 35 years, serving on governments at the national, provincial / state and municipal levels in Canada and the United States as well as the not-for-profit sector. Before becoming a consultant John was an Ontario public servant with the Treasury Board Secretariat and the Ministry of Municipal Affairs and Housing. While with Treasury Board, John implemented Ontario's first formal performance measurement and evaluation process, Managing By Results. That system remains the conceptual framework of Ontario's results based management initiatives to this day.
John works on client projects on his own and in partnership with Power Analysis Inc. of London, Ontario. As well as undertaking project assignments in all his areas of speciality, John also provides training on those subjects. He is a vendor of record with the provinces of Ontario, Nova Scotia, Manitoba, British Columbia, the Federal government and Nunavut Territory. He is an instructor for the Canadian Evaluation Society, the Association of Municipal Managers, Clerks and Treasurers of Ontario and the Ontario Municipal Social Services Association.
John is an instructor in public sector management topics with the University of Alberta's School of Business, the Sprott School of Business at Carleton University and the Schulich School of Business at York University.